Owiwi named "National Winner" in prestigious European Competition
Owiwi has been named 'National Winner' in the 2017-18 European Business Awards, Europe's largest business competition, sponsored by RSM.
We are proud, yet humbled, by this important award and recognition our company and more importantly, our team has received.
With that in mind, we would like to express our gratitude to all our clients, partners and all the individuals who believed in us and were brave enough to provide their support! We would not have reached this milestone without all these people around us. To the same extent, we are also glad to share this happiness with all the other great teams who received this recognition.
Kudos to all for an amazing job!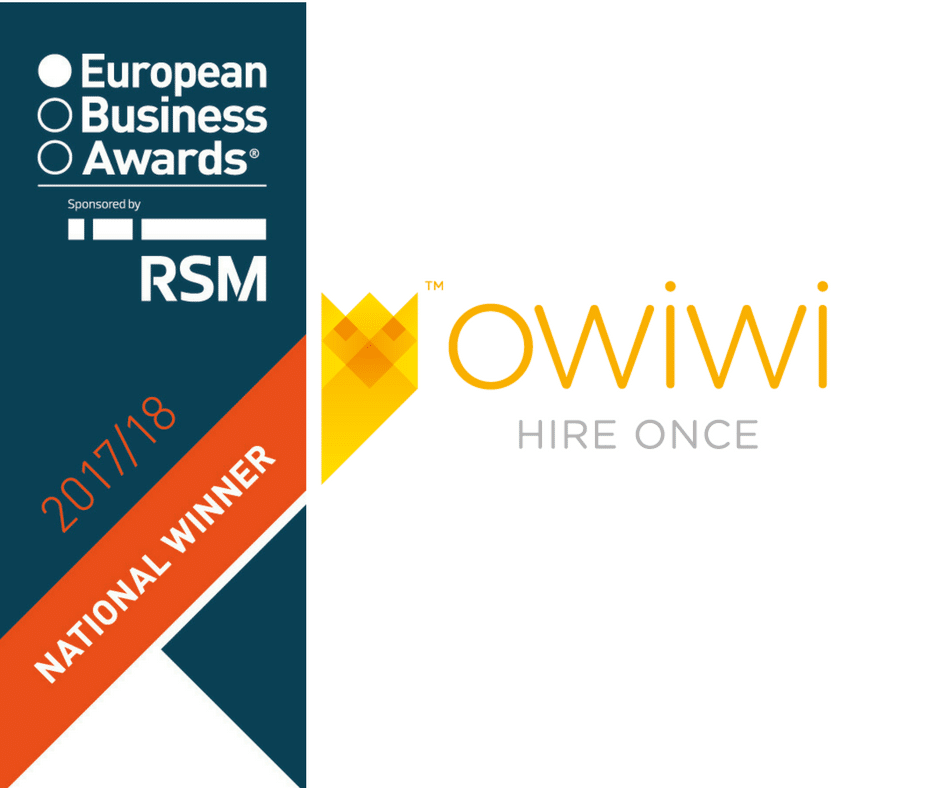 Adrian Tripp, CEO of the European Business Awards said:
"This is an amazing achievement and Owiwi is clearly a standout leader in their field. To be a National Winner means you represent our core values of success, ethics, and innovation and are one of the best in Europe. We wish you the best of luck in the final round."
Together with other 55 businesses, Owiwi was chosen as 'Ones to Watch' and selected as a National Winner by a panel of independent judges including senior business leaders, politicians, and academics as the best business in Greece. Likewise, Owiwi was one of the 11 shortlisted winners and got nominated in the Awards' category "Innovation".
Our team will head to Warsaw on the 22 and 23 May to complete a final round of judging and attend both a Summit to engage in business issues and the Gala Ceremony where the overall category winners for 2017/18 European Business Awards sponsored by RSM will be announced.
The European Business Awards is now in its 11th year and its primary purpose is to support the development of a stronger and more successful business community throughout Europe. This year it considered over 110,000 businesses from 34 countries. Sponsors and partners include RSM, ELITE, Germany Trade & Invest, PR Newswire, Bureau Van Dijk and SDL Managed Translation.
We are looking forward to representing Greece at the Finals in Warsaw, regardless of the final outcome. We know we can always improve, hence we keep our heads up towards all the new challenges that are yet to come! As a great man said once: "by believing passionately in something that does not yet exist, we create it" – Nikos Kazantzakis.