Is the big day of graduation approaching? You are stressing out about your future perspectives? We have all been there and we know what you are going through. Keep calm, because years from now you will look back and smile for being so overwhelmed.
Today, the majority of graduates face the dilemma between a graduate program in a big company or a startup. For this reason, we devote this article to the highlights of both options and hoping it will make your choice easier.
Which option to go with?
Without a doubt, securing a place on a graduate scheme after university is a hell of an achievement. Moreover, the benefits are more than attractive: above-average starting salaries, career progression opportunities, great benefits and the chance to work for an internationally-renowned brand. However, the trends are changing and more and more graduates are choosing to kick-off their career in a startup. Why is that?
Startup Environment
Achievements are appreciated
In a startup, the chances are high that you will be working hand to hand with your CEO, which is an excellent opportunity to learn from his/her expertise. Your workload and involvement will always be visible. Due to the low number of employees, every positive initiative of yours will be appreciated and you will have a lot more autonomy and control over the work you do. It's a great chance for a graduate to develop self-discipline. But also you will be able to feel the impact of the projects you implemented.
Personal Development
One of the most exciting things about working in a startup is being involved in a number of different projects. Due to the small number of employees, just to get the work done, often you will be asked to assist in various tasks, that normally are not in your field. But that's the whole point, as you will develop new skills, enhance your competencies and gain experience by working in different functions and disciplines of business.
Salary, Benefits & Working Conditions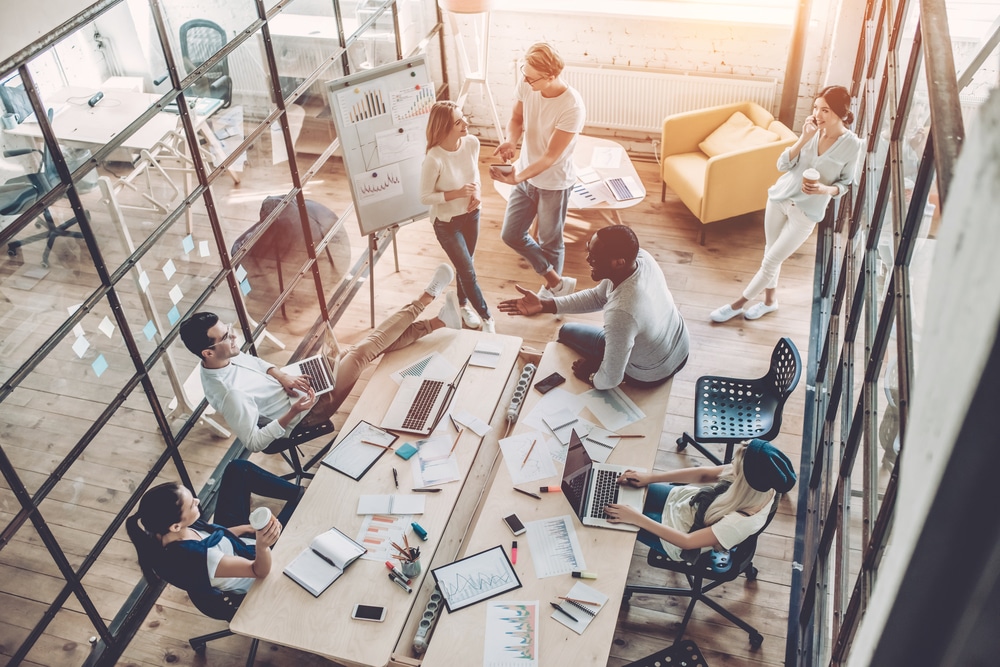 When choosing a job you shouldn't focus solely on the salary, however, this is where a startup loses against the corporate giants. Due to low turnover and the need to "play it safe", salaries may be considerably smaller than you might expect.
The good thing about working in a startup is that your schedule can be easily adjusted to your personal needs, meaning that working hours are usually quite flexible. Also, "working from home" is common-place for a lot of startups. If you value greater work/life balance and a flexible working environment, startups definitely have the edge here.
The environment of a Corporate Giant
Huge Benefits
Larger organisations are known for the benefits they are able to offer their employees. While startups and SME's are simply not able to provide these. For example, a private health care plan, company car, free meals. All these perks are more than seductive, especially for recent graduates looking to start their career.
Clear structure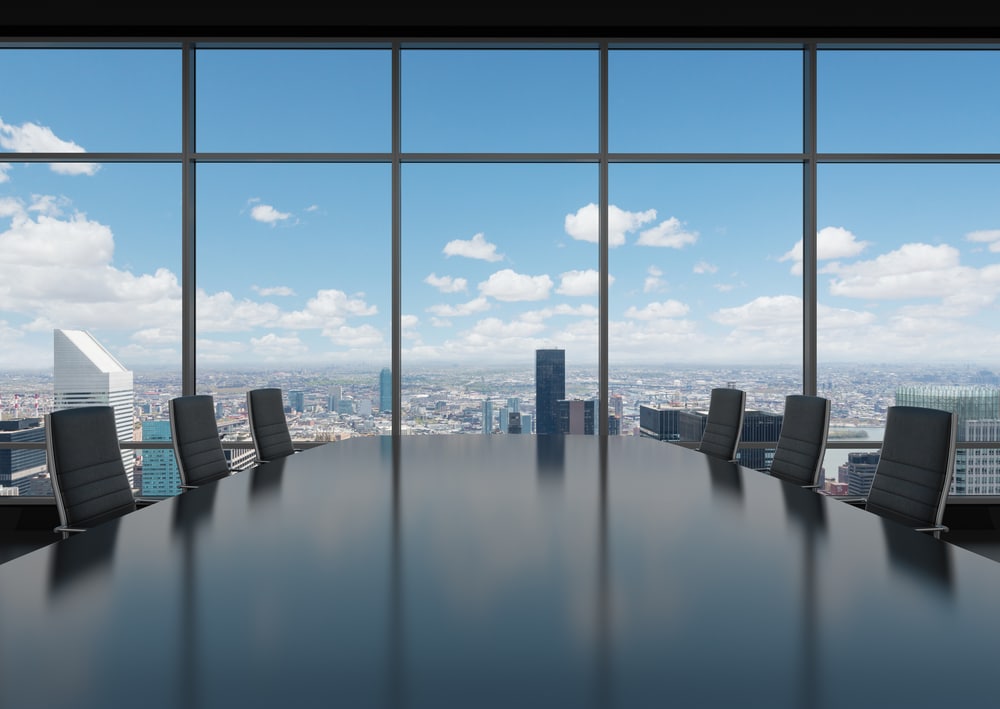 Most of the larger companies have a very clear structure and hierarchy. Hence, from the very beginning of your employment, it will be pretty much obvious what your responsibilities will be. You will be instructed on how exactly you fit into the position, what's your role and who you report to.
The first thing you may think is that it's too inflexible, boring and not motivating. From the other side, being just at the start of your career, this isn't necessarily a bad thing. It helps you plan your progression in the company, which in a way gives you the motivation to work harder with clear milestones in place.
Excessive training
One of the major triggers that make graduates choose graduate recruitment programs is the in-depth training they provide with larger companies spending large amounts of money for various training seminars and workshops. They want to invest in the participants as they see them as long-term assets and potentially even future leaders of the organization. Moreover, it is very likely that you will be hired on completion of the program. If you don't end up getting the job on the other hand, at least you will have gained experience and potentially a training to include on your CV; improving your likelihood of being hired on your next application. Every little bit helps!
Intense Competition
It's known that applications for graduate programmes are extremely fierce – especially for certain brands that are considered employers of choice; like Google, Coca Cola, P&G etc. The positions are limited and the demand is more than excessive. The evaluation process itself requires a lot of time as the most common practice nowadays is to submit your application online and to go through different screening stages such as video interviews, psychometric tests, case studies and a final face-to-face interview. This long process will definitely add some stress during your finals period but try to see it as a learning opportunity to also discover yourself.
Slow Process of Changes
It's really important to have the possibility to be heard and to effect changes. Being young and enthusiastic, graduates usually have a fresh look & innovative ideas at the existing processes. However, due to the strong structure and hierarchy in larger companies, it's pretty challenging to deliver your idea to the management and even harder to implement it. This aspect may become a strong demotivator for young employees who want to make an impact from the start.
Success is defined by the team
Unlike the startup, in a big company, your input won't be that obvious especially if we are talking about your management. It's rather difficult to assess your personal contribution as you will most probably implement a small part of a bigger project.
The choice is yours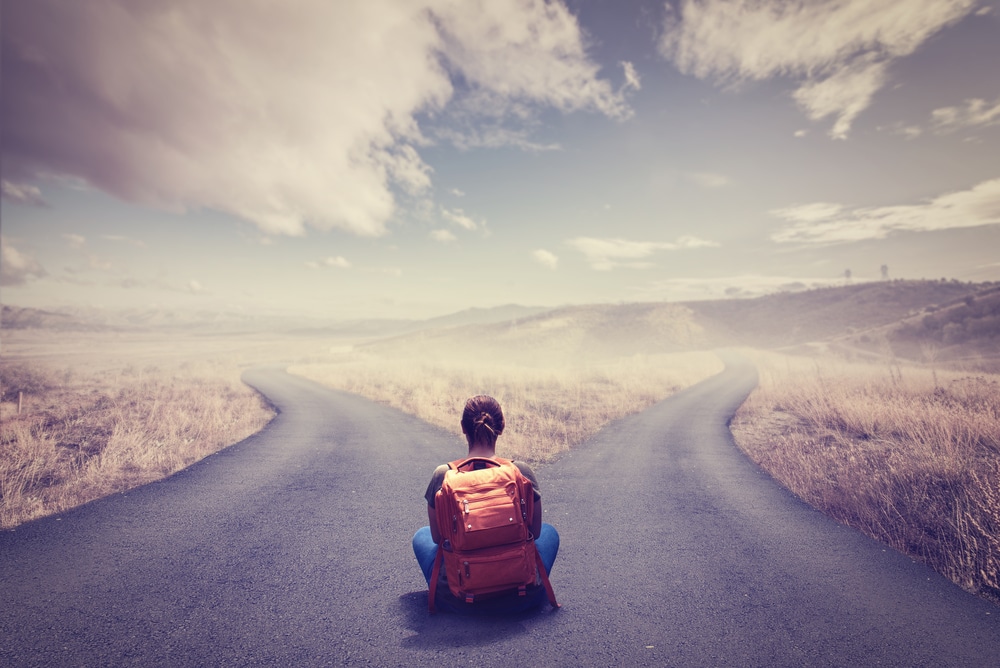 Remember, there is a bunk of advantages for both, startups and corporate giants. But you are the one to make your choice. Follow your inner you and go with the environment that suits you most. And don't stress about your decision, as none decision of yours is ever final. The future is yours 🙂