Recruitment in The New Era
A recruiter's job was always quite complicated. Various stakeholders, deadlines and the element of predicting future performance, were the main sources that contribute to this complexity. Furthermore, recruiters were expected to possess exceptional customer service skills and target oriented attitude, in order to perform well in their job.
This is the case today as well, but with a different kind of dynamic being formed, as there has been a shift of power from recruiters to other stakeholders, which creates a new environment and new requirements for recruiting professionals.
New folks (in the neighborhood) with fancy stuff
Let's begin by examining the new kind of candidate that is out there, that happens to be the one that organizations are currently mostly interested in. I'm referring of course to Millennials.
They are young, energetic and the most educated generation than any previous one, taking into consideration that 60% of them have been to college. Besides their strong energy vibes and education, they also feel very comfortable with change and technology, as both have been a big part of their life so far. Just think of what has happened during the past 20 years: internet, personal computers, mp3s, smart phones and tablets have become a commodity allowing people to perceive the world around them in a very different way and make more informed decisions.
These essential aspects of the contemporary business landscape, created new requirements for an ideal candidate, and Millennials are up to the challenge and they are good at meeting it effortlessly. Growing up in the internet era, enabled them to develop an innate ability to cope effectively with the fast paced world, while seizing all the opportunities that go along with it.
To take it one step further, Millennials aren't just a great combo to have onboard, they are also an unavoidable necessity, if we consider who will take charge of the world very soon in the future. Millennials, at some point, will lead organizations where they currently work, succeeding the current leaders. Succession planning has already began at most major firms, with Millennials being at the center of it.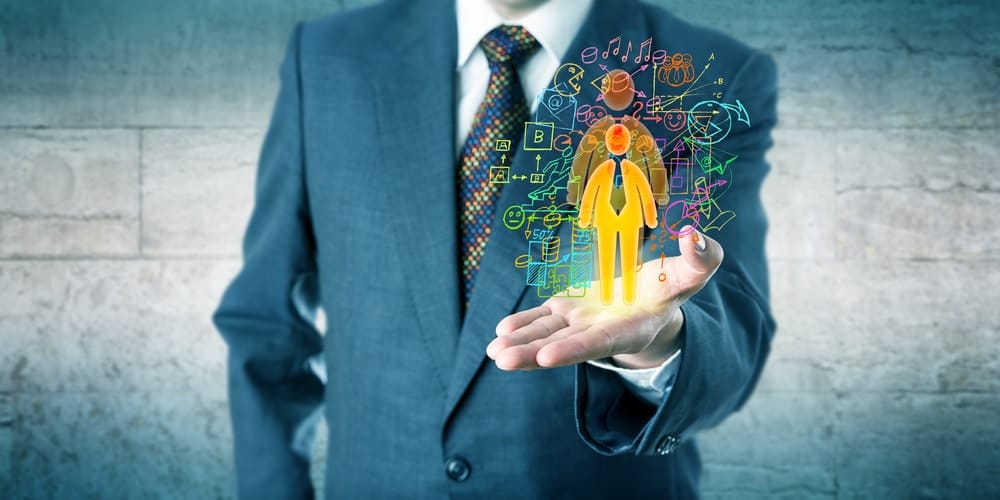 That's why we see companies trying to get Millennials onboard so aggressively, offering extreme benefits and upgrading their recruitment processes, so that they can match Millennials' preferences. All that to attract, retain, train and develop them into high flying performers who when the times comes, will rise to the occasion, as they will be equipped with all the necessary tools provided by their organizations.
There is a catch though with these folks, which puts organizations in very difficult spot, making it a lot harder to reach and retain these individuals! Millennials have a forceful "weapon" the previous generation of candidates didn't even imagine of possessing. This "secret" weapon has turned the employment game into their advantage, reversing the established power distribution between a company and a candidate.
Some of you may have already understood what I am talking about. If not, the answer is social media.
Who would have thought there would be sites like Facebook, Glassdoor, LinkedIn etc., where one could share his/her recruitment and/or working experience and actually have an impact on the decisions of others?!
While viral posts are a frequently observed phenomenon nowadays, especially from a marketing perspective, they have become applicable in the employment landscape as well.
Candidates post reviews of their recruitment experience, whether it's a positive or negative one, in the same way they review products and services they purchase on a daily basis.
Some well-written, even humorous sometimes, messages/posts/reviews (depending on where they are posted) may catch the attention of social media and become viral overnight, creating occasionally a snow ball effect with potentially huge impact on a company's image.
An important fact of this great influence of social media, is that the majority of candidates read six reviews before forming an opinion about a company and 70 percent of people now look to reviews before they make career decisions, according to a 2016 Glassdoor U.S. Site Survey.
According to another survey (2015 Talent Board survey), 25% of respondents who say they had a negative candidate experience, admit they would actively discourage others from applying.
What we see here, is that candidates both seek and share information among themselves, in order to be able to make more informed decisions.
Companies that are aware of these facts and behaviors, are very careful and cautious with regard to the experience they offer to their candidates, because a simple negative review on social media can discourage the best candidates from applying for a position published by a badly reviewed company. And you may imagine the consequences of that: best quality candidates filling the candidate pool of competitors and eventually hired by competitors…not a very nice picture, is it?
This natural and instant sharing of bad hiring experiences is a disturbing reality for organizations, and recruiters in particular, since the pressure of avoiding incidents of bad publicity are placed almost solely on them and their ability to handle demanding "individuals/talents" such as Millennials.
New demands on today's recruiters
An essential aspect of today's employment environment is the constant development of technology. Applicant tracking systems, gamified assessment tools and other HRIS in general have extensively disrupted the field of recruitment causing great changes in the way companies perform recruitment and selection procedures.
This trend has been also amplified by the fact that Millennials, as a group, identify themselves as tech savvy. This puts pressure on organizations, that want to attract Millennials, so they employ technological advancements and updated technologies in their processes just to appeal more to Millennials and to make it easier for them to relate themselves to the companies using such tools.
The effective management of Millennials and new technologies calls for new competences in the profession of recruiters.
The modern recruiter must be a true marketer at heart, to be able to effectively handle candidate experience and employer branding. This goes way beyond the traditional customer service orientation of recruiters, who now must possess the right knowledge, understanding and mindset of marketing practices and the ability to apply them appropriately to recruitment processes in a way that will not only produce the desired impact, but will also maximize it.
To do so, recruiters should employ measuring tools, which are also based on well researched marketing topics. One more argument that suggests the importance of marketing in recruitment processes.
Effective technology management is also part of the new competence set. For modern recruiters it is absolutely necessary to understand technology and the potential benefits of its application in business processes. This is required for two reasons.
Firstly it allows a recruiter to communicate better with Millennials, as Millennials themselves use technology driven means of communication on daily basis, and secondly, it is a prerequisite for performing well marketing related activities, since most modern marketing activities are closely related to the use of advanced technological tools.
Conclusions
In conclusion, the next time you'll see a recruiter, give him/her a long hug to acknowledge the critical job he/she is performing! If you are yourself a recruiter, besides enjoying those nice long hugs, I hope you'll be getting from now on, take a first step to applying some of the pieces of advice we talked above. You can start by trying Owiwi, our gamified assessment tool, which will surely amaze any Millennial and generate useful insights for your selection process. There's a free trial available, so be brave and embrace a technology driven assessment process and become a recruiter of the future and a recruiter of choice for all Millennials.