A few weeks ago I attended a LinkedIn Livestream hosted by Adway's own, Sara Dalsfelt, Senior Advisor of Digital Talent Acquisition; who sat down with William Tincup, Global HR Guru & President/Editor-at-Large at RecruitingDaily.com, to discuss recruiting and the unfounded fears of "Too Many Applications" and the never ending quest/challenge to find "The Perfect Candidate".
The following article is an inspired summary of that discussion; blended with some of my personal thoughts on the subject.
First off, I think we can all agree that there is no such thing as a "Perfect Candidate". The sooner we come to this realization, the better. There are only "Best-Fit" Candidates. But how can you find them?
Successful talent acquisition is contingent on various factors. Without a doubt, the recruitment process presents several opportunities that, if handled appropriately, will lead to hiring a great fit. Too often though missteps in the hiring process lead to wasted time, bad hires and increased training expenditure.
The main reason why most of these processes fail is that companies have a misaligned talent strategy perspective. This leads to poorly designed and flawed hiring funnels and journeys which actually have counterproductive results. They emphasize how to weed out "weaker" profiles, but do not take into account how they can attract the best-fit talents and hidden gems from the get-go.
Building an Ideal Candidate Journey
The ideal candidate journey begins with an application process that is easy, welcoming, interesting, and compelling for the candidate. At the same time it must be manageable and meaningful for Recruiters and HR Managers.
More importantly, sourcers and recruiters will need to undergo a paradigm shift to eliminate old school bias'. Instead of looking at the job as a "gatekeeper" creating barriers to entry, the objective should be to fling open the gates and bring as many people into the funnel as possible and qualify them on smart screening/knockout questions.
It is essential for your team members involved in the hiring process to understand that you want the journey to be open. Highlight to team members that by bringing the max number of candidates into the funnel, hiring managers will ultimately see a more diverse group of final candidates.
Proper understanding of the approach should help to dispel the fear of "too many candidates." Undeniably, focusing only on top candidates and not acknowledging unintentional and inherent biases are direct links to weak hires.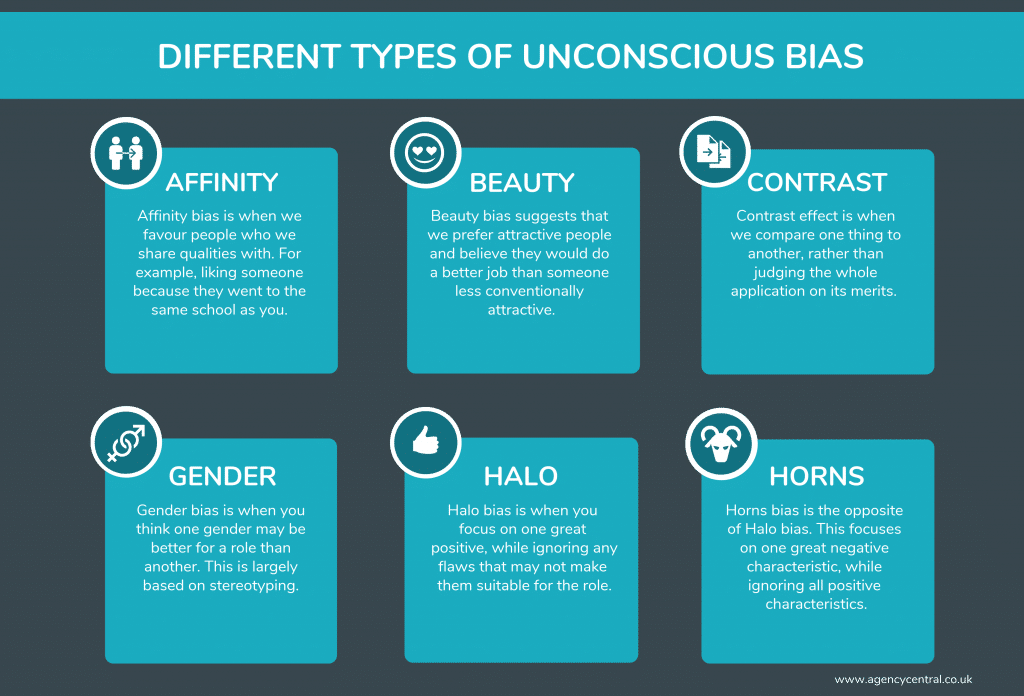 And whether we like to believe it or not, these biases are rampant in the hiring process. In fact, overly complicated hiring processes, riddled with bias, are often responsible for eliminating some of the most worthwhile candidates.
The Unfounded Fear of "Too Many Candidates"
According to William Tincup, Global HR Guru & President/Editor-at-Large at RecruitingDaily.com, "The lower the number of minutes in the application process, the larger the volume of applicants." On the surface, this may sound like an overwhelming prospect. Isn't it better to narrow the field from the get-go?
Taking the focus away from the ideal "candidates with XYZ," we open the door for a larger pool of candidates. Not everyone that looks good on paper is going to be the right fit or exemplify employer branding. Consider the hiring process as a candidate funnel. As you move this vast pool of candidates through the hiring journey, you'll weed out the undesirables through various screening protocols. Furthermore, you might even be pleasantly surprised by those who remain. Below is an example of how Owiwi helps you across those key stages.
Taking Time to Assess Beyond the Top 3
On your search for "the perfect candidate," are you overlooking the hidden gems? Suppose you are working with a recruiting company that charges per assessment. In that case, it's tempting to limit the evaluations to only the top three candidates. Sadly, this can mean overlooking high-quality candidates, untapped potential, and rising stars. Remember that ROI is more important than cost. Doing the wrong things more efficiently does not give better hiring results. The ROI of a great hire trumps cost savings due to efficiency improvements.
Of course, measuring hard skills is the traditional go-to for hiring. However, we need to trend toward a greater appreciation of soft skills that really make a difference. Luckily, we've built a system that allows you to measure these previously difficult to harness human capabilities. Thanks to our solution you can go beyond what "looks good on paper," circumvent ingrained bias and redefine your ideal candidate persona with data provided from our automated reports.
What about your own process?
We must also take into consideration how a company can differentiate its process (and experience) to stand out among the competition. While the advent of technology has improved the lives of many HR professionals, it is important to keep in mind that we are all also equipped with the same tools as everyone else. This creates uniformity but without necessary reflecting your organizations needs.
Your competitive advantage lies in your ability to use these tools effectively to create a superior candidate journey and an efficient funnel – to drive your talent strategy forward.
There are several hacks that you might use to streamline your funnel. It is always a good idea to go through your own application process. By creating a dummy profile, you can apply for the positions available at your own company and see what the experience is like for potential candidates (always keeping in mind any potential bias). Also, go through the process with one of your competitors. What can you learn from them but through a candidate's perspective?
Aside from personally testing your's and others' online application experience, a pivotal component to streamlining the hiring process in this new age of remote work is developing an effective HR stack.
While this will take some time and require several steps to get it right -the pay off is worth it. With that being said though, don't get too comfortable either. As Mr. Tincup stressed during the LinkedIn Livestream:
"Don't fall in love with a set recruiting system! Use a particular tactic until it ceases to be effective with your candidates and then move on to the next."

William Tincup
This emphasizes the importance of constantly monitoring and re-iterating your procedures and strategy.
The Owiwi Process – Diagnose, Shortlist, Qualify, Hire, Train & Develop
At Owiwi, we are breathing new life into boring and outdated traditional recruitment processes. We've developed a cutting-edge hiring funnel that enhances the recruitment process by bringing candidates on an immersive journey. Using gamification, our process reveals character traits and latent soft skills that valuable candidates have yet to discover. Our new approach, brings hiring managers a more diverse, less biased result.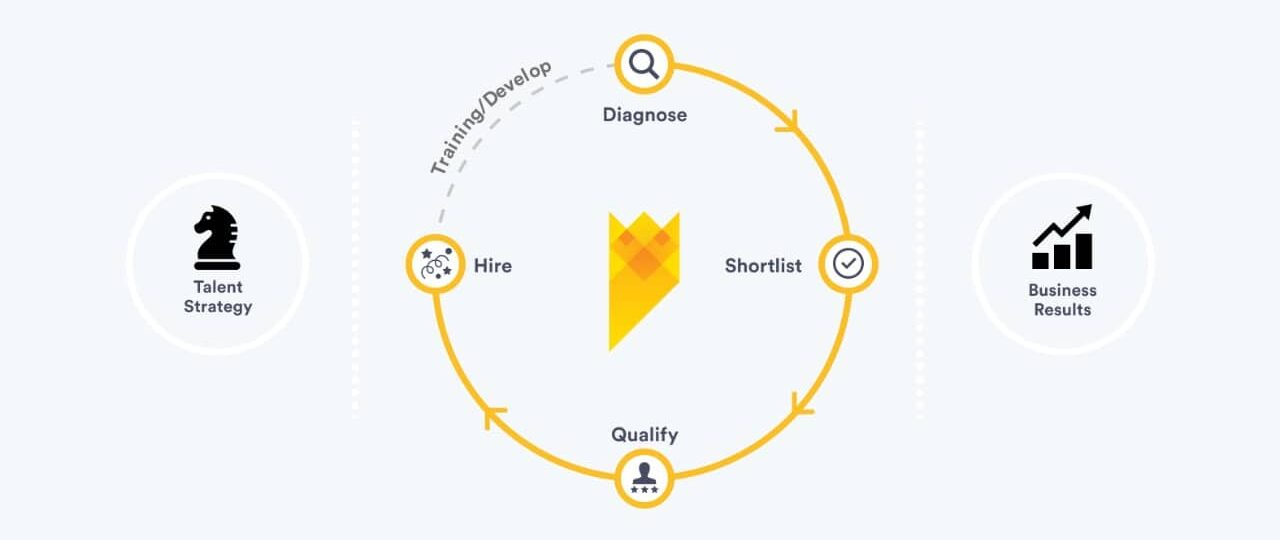 Our approach allows you to open up your talent funnels and offer potential employees a kickass experience while finding the hidden gems and helping to create shortlists of good-fit candidates. Moreover, our candidate reports will highlight strengths and improvement areas, and we even suggest interview questions. Beyond prescreening, we want to improve your employer branding, help your managers become better interviewers, and provide enhanced training and development insights.
Join us today. Step into our 21-day, five assessment free trial, and experience the future of hiring that our current customers (NPS +78, 4.5 out 5 Customer satisfaction, 9 out of 10 would recommend) are embracing.
Book a call with us for more information.